At Greenland Design we're constantly pushing the boundaries of innovative landscape design. Our goal is to deliver unique, attractive and highly usable living spaces our clients will enjoy for years to come. We believe good landscape design adds beauty, form and value to any home. It must allow for the creative utilisation of space while being both functional and aesthetically pleasing.
Caddies Boulevard, Rouse Hill
Correy Place, Carlingford
Keeler Street, Carlingford
Rocky Point Rd, Sans Souci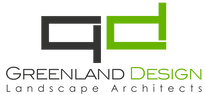 Greenland Design provides a diverse range of landscape architectural service. We pride ourselves on a high level of service and attention to detail. Our aim is to create living environments that are engaging and sustainable and reflect our client's unique requirements.