A Property Owner's Guide to Creating Landscape Design Plans
The most important step when making
landscape design plans
is putting everything on paper. With a master plan, you can save time and money and guarantee a successful design. If you're considering designing your landscape, there are things you have to consider, such as the elements in your backyard, the environmental conditions, and the principles of landscape design.By developing a master plan and following the design process, you can be sure to achieve an aesthetic, functional, and environmentally sustainable landscape. In this post, we'll go over the design process and what steps to take to ensure the best results. We'll also touch on the top reasons why you should work with a professional company specialising in
landscape design in Sydney
.
The Five Steps of the Landscape Design Process
Following the five steps of the design process is highly important if you want a landscape that looks professionally done. When designing a residential landscape, take note of these steps:
Conduct a site inventory and analysis;
Determine your needs;
Create functional diagrams;
Develop conceptual design plans; and
Draw a final design plan
The first three steps are crucial to establishing the aesthetic, horticultural, and functional requirements for the landscape design. The last two steps apply these requirements.
How to Go About the Design Process
Now that you know the five steps of the landscape design process, here's what you have to do:
To start with the design process, make a site inventory. Analyse the soil, drainage, climate conditions, and existing vegetation in your backyard. Site inventory and analysis are critical steps for both plant selection and placement and also in locating family activities and functions. From temperature, humidity, rain, wind, and sunlight, these climate conditions don't only affect your plants but also you, the property owner.
Next, make a list of your needs and desires. This is to help you determine how your yard and landscape will be used. This also helps you establish a theme for the form and style of your landscape design.
With a functional diagram, locate the activity spaces on your site.
From the diagram, develop a conceptual plan.
When drawing the final design plan, include all the hardscape and planting details that are necessary for installation.
Important Things to Consider
Throughout the design process, keep these things in mind:
You have to understand the site for plant selection and activity location.
Consider what you want and need. Remember the user.
To help you determine shapes and organise spaces, use a form and/or style theme.
By designating activity areas and linking with elements, you can easily create and link functional spaces in your backyard.
Consider the function of plants.
Use massing and layering techniques to structure the plantings.
Make sure to highlight transition areas and focal points.
Pay attention to detail when choosing the materials, colours, and surface textures.
Take some time to care for the growth and maintenance of plants.
Use sustainable design practices and protect your resources.
Why Work with the Experts
There are many benefits to investing in a professional
landscape design in Sydney
. Let's a look at some of them below:
Professionals specialising in landscape plan architecture have several years of experience. They can provide you with a creative vision that is not only practical but also works well on your site aesthetic-wise.
They also know how to avoid common pitfalls. In most cases, homeowners plant several shrubs (which need consistent watering) in the front yard and backyard but forget the plan for the irrigation or sprinkler system. Professionals make sure that nothing is missed during the creation of the landscape design.
Professionals can help you create a beautiful outdoor space without going over your budget. If you don't want to hurt your wallet so much, investing in professional landscape design is your best bet.

Turn to Greenland Landscape Design

Are you looking for a professional landscaping company to help you in making landscape design plans? Look no further than Greenland Landscape Design. Our team can create a plan that suits your needs and budget.
[contact-form-7 id="1123" title="Contact form 1"]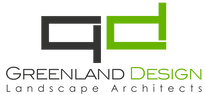 Greenland Design provides a diverse range of landscape architectural service. We pride ourselves on a high level of service and attention to detail. Our aim is to create living environments that are engaging and sustainable and reflect our client's unique requirements.